NCR Mainstream Terminals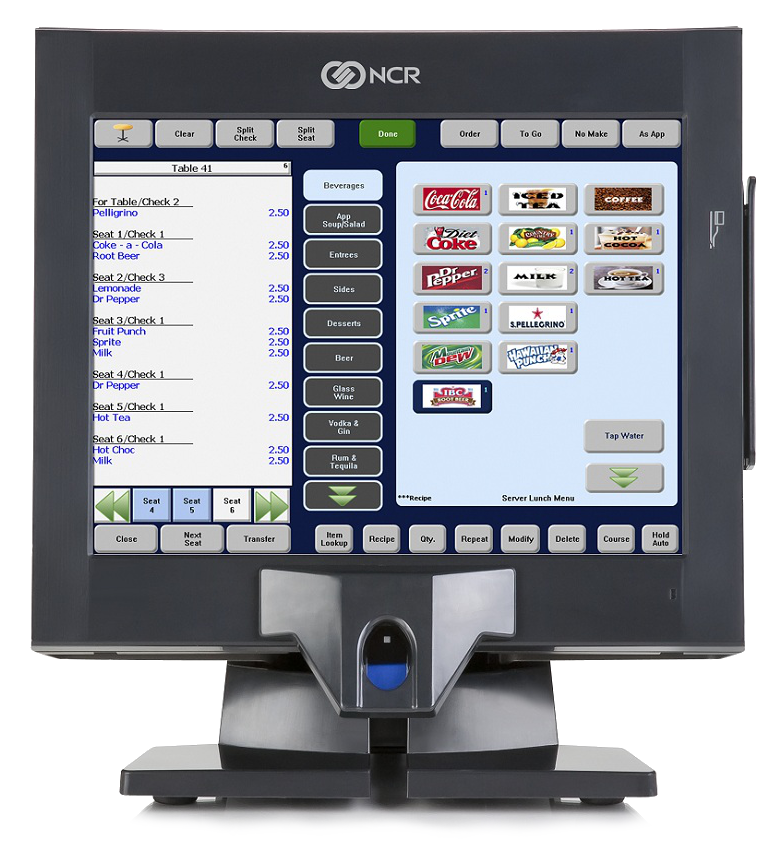 NCR Hospitality Hardware Overview
Reliable, Relevant POS Terminals Developed to Meet Your Requirements
The NCR P1230 and NCR P1530 are the newest products within NCR's mainstream line of POS terminals for the hospitality industry. The highlights of its open platform include the highly-efficient Intel Atom processor for greater performance, a bright 1024×768 LED color main display with a resistive or surface capacitive touch screen, lower power consumption, and a reliable, stylish design. The mainstream POS terminals have been engineered and manufactured to provide sustainability, non-stop reliability, maximum up-times, and a low total cost of ownership.
The NCR mainstream terminals combine superior processing power with top reliability. Increase your speed of service without sacrificing ease of use for your staff.
By using Intel's embedded processor family, the P1230 and P1530 offer product stability for many years unlike the traditional consumer devices that have short processor life spans. This provides a consistent configuration which is critical for roll-outs that might last several years.
Our mainstream terminals can be used anywhere you need them, with rugged enclosures, fanless configurations, and solid-state technology that can withstand spills without interrupting service.
Several connectivity options are offered, including four RJ12, three standard USB, one powered USB 12v, and more. Connect directly to all the devices you need to serve your customers quickly at low cost.
Add Displays to Engage Your Customers
Our 2×20 and 7″ widescreen customer displays enable your customers to view orders, increasing order accuracy. Display advertising, promotions, and specials to capture your customers attention at the time of purchase.
Key Features
Standard Intel Architecture
Industry standard storage (SATA interface for SSD), DDR3 memory, and USB/RS232 connectivity
Multiple operating systems including Windows 7 Professional, POSReady 7, and Windows Embedded Compact 7
OPOS drivers available