NCR Value Terminals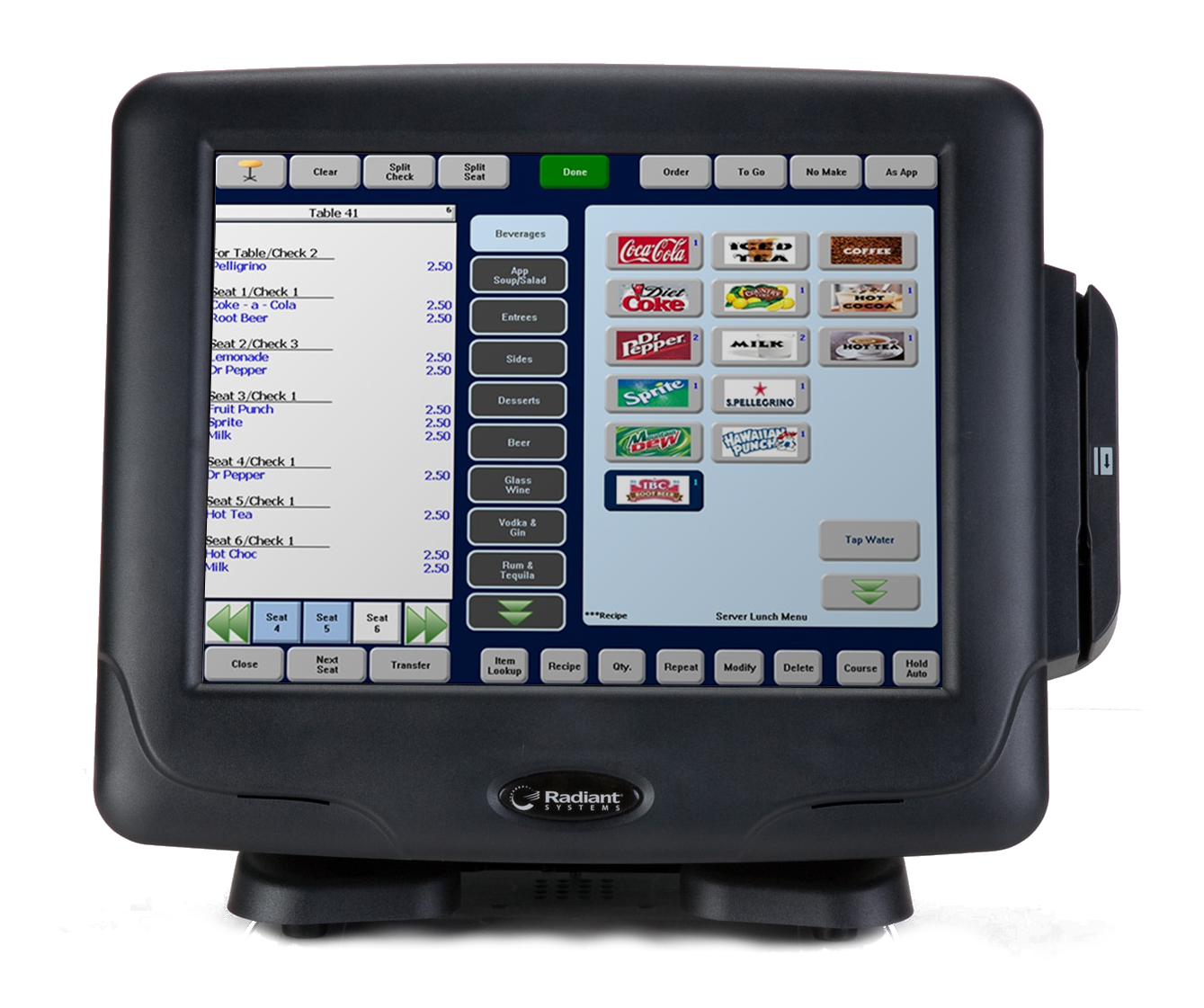 NCR Hospitality Hardware Overview
Accelerate Service with a Highly Reliable Hospitality POS
The 15 series POS Terminal is custom-designed for fast-paced food service operations. This cost-effective, compactly sized sales tool can be installed anywhere in your restaurant, streamlining customer service. The 15 series POS terminal connects to as many as 10 peripherals, linking your servers and maximizing their productivity. Benefits include:
Accelerating Customer Service
The 15 series POS Terminals provide a bright 12 and 15-inch touch screen display and fast sign-on options, enabling quick and accurate transactions.
Reducing Technology Costs
The 15 series POS Terminal is a perfect starter solution for individual restaurants. However, it's also powerful enough for large hospitality operations that require non-stop basic POS support.
Increasing Sales Flexibility
The 15 series POS makes it easy and convenient for staff and customers. This solution can be installed on quick-service counters, drive-thru booths, or the entrance of dining rooms.
Reducing Total Cost of Ownership
With its unmatched value, strong performance, and long lifespan, the 15 series POS terminal will pay for itself many times over.
Benefiting from Green Technology
The 15 series POS Terminal doesn't use a fan to cool its electronics. As a consequence, it delivers better performance and reliability while reducing power costs.
Key Features
Has a bright display, 12 and 15-inch touchscreen and cutting-edge Intel Atom™ chipset
Is value-priced, making it a natural choice for restaurants of all sizes
Offers high performance and reliability in a compact package
Can be connected to up to 10 peripherals and customer display options
Uses a fanless cooling technology for superior reliability with lower power consumption
Provides non-stop sales processing and has a long lifespan, reducing total cost of ownership